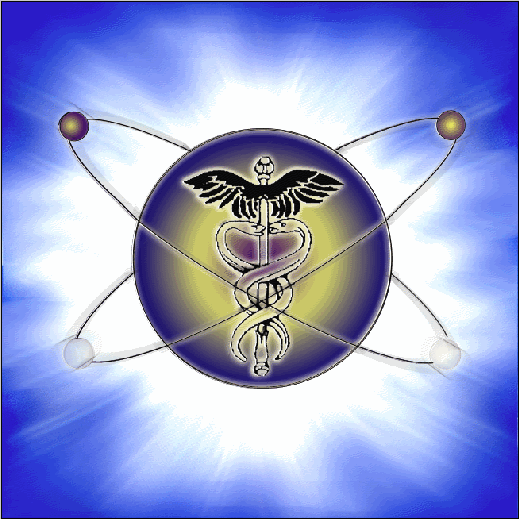 It means Light , the origin of creation and health.
Nucleus is crossed by two electrons, both particles and wave.
Human Beings represents a "Quantum Being" modulated by the frequencies of the Light and is able to modify it with his own consciousness
---

---
Copyright(c) 2002 Gaetano Conforto. Tutti i diritti riservati.